Leonard A. Carson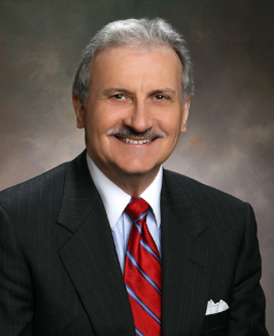 Leonard A. Carson has practiced law in Florida since 1967. He has handled a wide variety of trial and appellate litigation as a private attorney, corporate counsel, and administrative law judge.

Carson's trial experience includes the defense of employment discrimination claims in federal and state court, health regulatory matters, professional licensure and disciplinary actions, the challenge and defense of agency rules, arbitration of labor disputes, and various employment related cases. He also handles complex labor negotiations, and provides strategic counseling to firm clients.

Prior to entering the practice of law, Carson was an accountant with the New York City office of an international firm of certified public accountants. Later, Carson served as executive assistant to the chief operating and financial officer of an international medical device manufacturer based in Miami.

Carson spent seven years in Florida state government between 1973 and 1980. In 1973, Carson was appointed judge of industrial claims in Broward County. Later that year, then-Governor Askew appointed Carson to the Florida Industrial Relations Commission (IRC), and within a few months appointed him Chairman. In 1976, Carson was appointed Chairman of the Florida Public Employees Relations Commission (PERC), a position he held until 1980, during the administrations of Governors Askew and Graham. While serving as PERC Chairman, Carson brought about a general revision of Florida's public sector collective bargaining law.

In 1979-80, Carson served as a member of a Carnegie Corporation study team investigating the causes of the 1978 police and firefighter strikes in Memphis, Tennessee. In 1979, he served as a U.S. Department of Labor consultant to the Labor Subcommittee of the Tennessee House of Representatives, which was then drafting a public sector collective bargaining law applicable to local government.

Carson left government service in 1980, and joined the Miami office of a multi-state labor law firm (representing management). Relocating with the firm to Tallahassee the following year, he expanded the firm's practice to include administrative and governmental matters, health care regulation, and based upon his many years experience as a registered lobbyist, legislative practice. Carson left the multi-state labor law firm in 1983, when this firm's predecessor (Carson & Linn, P.A.) was founded.

Carson is a frequent lecturer, and has written numerous articles for publication in the areas of administrative law, collective bargaining, and employment discrimination. He served as Chairman of The Florida Bar's Administrative Law Section in 1981-82. Carson graduated from the University of Florida College of Law in 1966. Carson is a graduate of the National Judicial College.

Carson has been rated AV by the Martindale-Hubbell Law Directory. This is Martindale-Hubbell's highest rating for legal ability (Very High to Preeminent), and for professional standards of conduct and ethics (Very High). Carson has also been selected as a Leading Florida Attorney in the areas of Employment Law: Management, and Health Law. To be selected, attorneys must receive multiple recommendations from their peers in a statewide survey conducted by American Research Corporation. Fewer than 6% of the state's attorneys were Leading Florida Attorneys at the time of Carson's selection.